Packaging
To give customers total flexibility in how they store, merchandise and serve beverages, Harris Tea Foodservice can pack virtually any style of hot or iced product from our factories and manufacturing facilities in the U.S., U.K., and South India.

More common packaging formats include:
ICED TEA
Filter Bags
Open Brew
1 oz., 3 oz., and 4 oz.
Bulk-Pack
Custom
HOT TEA
Flow Through or Dual Chamber
Pyramid Bags
15 ct, 20 ct, 100 ct
Custom
Other packaging options:
1 oz bags for iced tea packaged with cellophane over wrap.
To maximize food safety and preserve freshness, our iced tea filter bags can be bundled in poly overwrap; and our hot tea bags are packaged in envelopes. We also have the agility to react quickly to create new customized pack sizes and tea bag bundling for the specialized needs of our customers.
Packaging Innovations
In addition to mainstream packaging, Harris Tea Foodservice is also a leader in developing distinctive new solutions to help our customers sell more beverages, attract consumers, and do so more profitably. Here are three prime examples: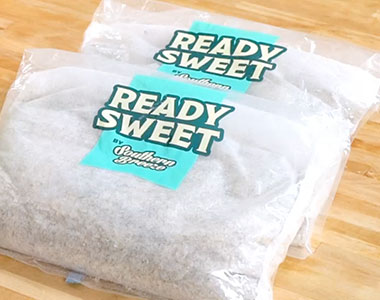 Ready Sweet Sugared Tea Pouch Packs
With Ready Sweet Sugared Tea Pouch Packets there's no need to measure and add sugar to create delicious sweet tea. Convenient, ready-to-brew pouch packs contain the perfect blend of black tea and pure cane sugar delivering glass after glass of clear, clean sweetened tea.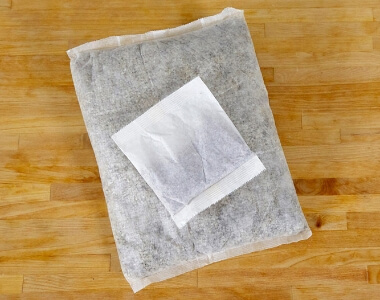 Ready Sweet Flavor Paks
These patent-pending Paks provide an innovative and efficient way to flavor three gallons of iced tea (unsweetened or sweet), lemonade or plain water. They can be used with any iced tea filter bag in a standard brewing machine.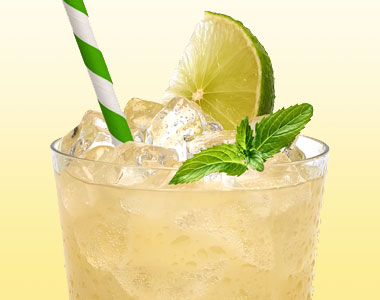 Lemonade Filter Bags
Sweetened lemonade filter bags can make three gallons of lemonade using a standard commercial iced tea brewing machine.
Eco-Friendly Materials and Practices
Because we care for the environment, we ensure all our packaging solutions utilize as many eco-friendly materials as possible. We also engage our suppliers to minimize packaging on materials sent to our plants.