Facilities / Manufacturing
Along with a significant footprint in the foodservice channel, Harris Tea is the largest North American packer of quality private label products sold at retail outlets. With two blending and packaging facilities in the U.S., located in Marietta, GA, and Moorestown, NJ, we can manufacture virtually every type of tea bag in the market today.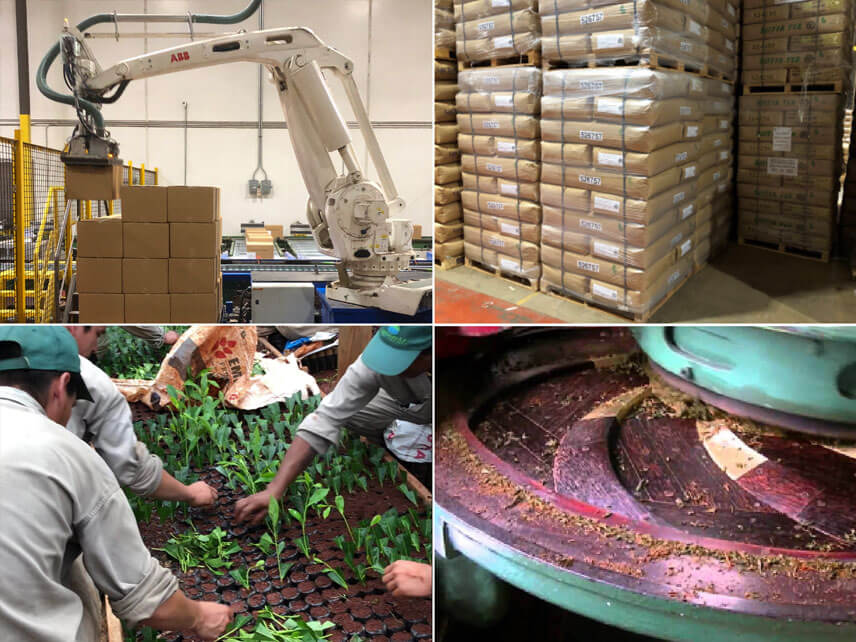 Each facility has state-of-the-art production equipment which includes high-speed tea bagging machines, automation, and robotics to drive efficiency and cost control. Multiple points of production allow us to easily service distribution points across the country, as well as provide assurance of business continuity should disruption in production occur. In addition to our two U.S.-based facilities, we have production capabilities in the UK and South India.